Voluntary Car Insurance Type

2
(Quotation)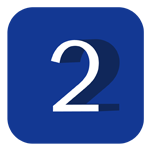 Make you feel secure without worries. Coverage includes loss, fire, accidents. Ready to take care of the other party's life and property.
Coverage
Limit of Liability

Liability to third party

1.Damage to life, body, or health, including that of
passengers

2.Damage to property

300,000 Baht/person

10,000,000 Baht/incident

1,000,000 Baht/incident

Liability to car

80% of value of insured car

1. Loss/fire

Based on insured amount

Coverage as per appendix

1. Personal accident: Number of Drivers 1
Number of Passengers 4

2. Bailing out driver in a criminal case

50,000 Baht/person




200,000 Baht/incident

Private passenger car

Request for a quote

Passenger pick-up truck for private use (maximum 20)

Pick-up truck for commercial use (maximum 4 tons)
Note : Details of coverage, conditions, and exclusions (Click here for more details)are as specified in insurance policies.